Free Professional Migration

7-day File Backup & Restore

cPanel Powered
24/7 US-based Support

Softaculous Auto-Installer

99.9% Uptime Guarantee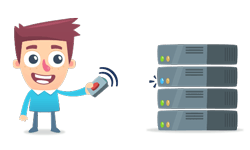 cPanel Powered
Our hosting is powered by the industry leading cPanel control panel. Easily manage your website, view statistics, manage email accounts and much more.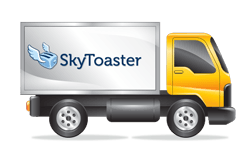 Free Website Transfer
Already have a website with another host? Let us know and one of our server administrators will move your site into your new shared hosting plan for you. More Information
No Hassle,
Just Switch


Get Up To 3 Months Free When You Switch To SkyToaster! FIND OUT HOW
Included Features
These features come standard with every Shared Hosting plan.

Automatic Daily Backups
We store a full backup of your entire account in a secure, off-site data center once per day. We keep the last 7 days of those backups to make sure your hard work is always safe.

Softaculous Premium
Easily install over 300 scripts and 1100 PHP classes including MODX, WordPress, Drupal, Joomla, Magneto and many others. Scripts can be installed with a few clicks from within cPanel.

Restore Manager
Restore Manager is a cPanel plugin that allows you to backup and restore individual files and databases from within cPanel.

CloudLinux
You don't have to worry about someone you share a server with impacting the performance of your website. CloudLinux works by allocating each website a set amount of resources and not allowing other websites to negatively effect your website.
Our Guarantees
For more information about how our money-back guarantee works, visit Our Guarantees.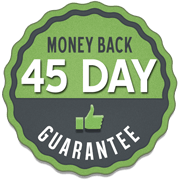 45 Day Money-Back Guarantee
If for any reason you are unhappy with our service within the money back guarantee period, simply contact us for a full refund. There is no paperwork, red tape or special password —just let us know that you would like a refund before the guarantee period ends.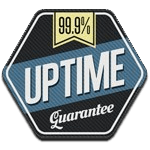 99.9% Uptime Guarantee
If your server isn't available for the guaranteed amount of time within a given month, you shouldn't have to pay. We stand behind our network reliability by offering you a prorated credit for any downtime outside of our guaranteed amount.
Want to host your website close to your visitors?
When ordering, we have multiple locations around the world to choose from so your site is in the best location.
For more information about our datacenters, visit Server Locations.
10% discount on annual hosting plans!
Basic
10 GB Disk
500 GB Bandwidth
Plus
25 GB Disk
750 GB Bandwidth
Premium
40 GB Disk
1 TB Bandwidth
Have Multiple Sites?
Try our Reseller Hosting plans which include WHM, a multi-site hosting manager.
Learn More
What Clients Think
We strive to offer the best product possible. Read what our clients have had to say about us.

"SkyToaster has been an amazing hosting solution for all of our sites."
---

"I've always found their support quick and highly skilled. Highly recommended!"
---

"SkyToaster is diligent, accessible and capable - everything you want in a hosting provider."
---

"Great service, available day, night and weekends, very impressed!!!"
---
Shared Hosting FAQs
What are your minimum server specifications?

All of our servers have at least 8 physical CPU cores, 32GB of RAM, Hardware RAID storage and 100 Mbps port speeds.

In which datacenters are your servers hosted?

For more information about our network, please visit Server Locations.

What programming languages are supported?

We support PHP, Perl, Python and Server Side Includes (SSI). If you have specific language version requirements, please Contact Us.

What is your software stack?

We use a LAMP stack. Primarily, we use CentOS as our operating system with cPanel for account management. Beyond that we use an Apache web server with support for PHP, Perl, Python & MySQL.

Do you include email with Shared Hosting?

Yes. You can have an unlimited number of email accounts and email forwards. Email storage counts against your overall account disk limit.

Do you have any database or email account limits?

No. You can have as many databases and email accounts as the disk space for your plan will allow.

How can I access the email included with my Shared Hosting?

You can access your email via POP3, IMAP or any of our Webmail clients (Horde, Roundcube and Squirrel Mail).
What is a Domain Alias?

A Domain Alias is an additional domain name that can be used as an alternate name for your primary domain.

What is an Addon Domain?

An Addon Domain allows you to create an additional website within your Shared Hosting account. If you plan on hosting more than 2-3 websites, we strongly recommend our Reseller Hosting for performance and security reasons.

What is your Money Back guarantee?

If you are unhappy with our service for any reason, simply contact us within 45 days for a full refund. No paperwork or red tape. For more information about our guarantees, please see Our Guarantees.

Does Shared Hosting support SSL encryption?

Yes. Your service automatically comes with a shared SSL certificate for encryption when using cPanel to manage your website. We also sell SSL Certificates for secure web browsing.

Will you help me move my website to my Shared Hosting account?

Absolutely. After signing up for an account, simply send us an email or open a support ticket to work with one of our migration professionals.

Can I share or resell resources on my Shared Hosting service?

No. However we do offer Reseller Hosting that is competitively priced and provides WHM access for easy and more secure management of multiple hosting accounts.

What scripts are supported by Softaculous (one-click script installer)?

The full list of scripts that are supported by Softaculous can be found by visiting Softaculous Script List.