100% SSD Powered
Isolated Environment
Customizable To Suit Your Needs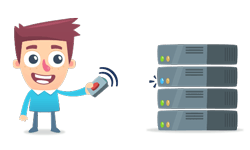 Fully Managed Hosting
Our Virtual Private Servers include full server management. We provide you with industry leading tools to control and host your sites, and we handle the server itself, including configuration, system updates, routine maintenance, uptime monitoring, and security patches.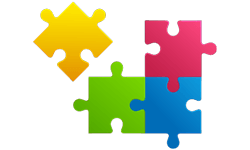 Customizable To Fit Your Needs
Need a custom module installed on your VPS? Want cPanel configured a specific way? Prefer to host on an unbranded domain? No problem! We work directly with you to make sure that your Virtual Private Server is configured properly to fit your needs while maintaining high levels of stability and security.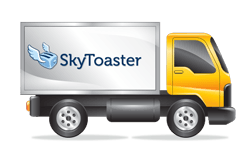 Free Website Transfer
Already have a hosting account somewhere else? Let us know and we will work with you to migrate your existing sites onto your new Virtual Private Server. More Information
Treat yourself to blazing fast performance.
SSD Enhanced VPS offers up to 4x faster disk read speed performance versus standard VPS solutions.
Included Features
These features come standard with every SSD VPS Hosting plan.

cPanel & WHM
cPanel & WHM offer the tools you need to succeed. While cPanel® gives you a large range of features to control virtually every aspect of your website, WHM® gives you the ability to manage every account on your server.

KernelCare
KernelCare automatically patches the server's kernel, so it is always up to date with the latest security patches. KernelCare eliminates almost all cases where the server would need a reboot to patch the kernel.

Automatic Daily Backups
We store a full backup of your entire account in a secure, off-site data center once per day. We keep the last 7 days of those backups to make sure your hard work is always safe.

Softaculous Premium
Easily install over 300 scripts and 1100 PHP classes including MODX, WordPress, Drupal, Joomla, Magneto and many others. Scripts can be installed with a few clicks from within cPanel.
Available Addons
Enhance your hosting by adding these options at checkout.

CloudLinux
CloudLinux is a proven solution for shared hosting providers that drastically improves server stability and security, increases density, and decreases support costs.

WHMCS
WHMCS is an all-in-one client management, billing & support solution for online resellers. More Information
Restore Manager
Restore Manager is a cPanel plugin that allows you to backup and restore individual files and databases from within cPanel.
No Hassle,
Just Switch


Get Up To 3 Months Free When You Switch To SkyToaster! FIND OUT HOW
10% discount on annual hosting plans!
Our Guarantees
For more information about how our money-back guarantee works, visit Our Guarantees.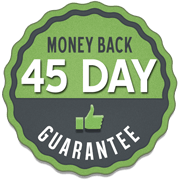 45 Day Money-Back Guarantee
If for any reason you are unhappy with our service within the money back guarantee period, simply contact us for a full refund. There is no paperwork, red tape or special password —just let us know that you would like a refund before the guarantee period ends.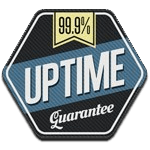 99.9% Uptime Guarantee
If your server isn't available for the guaranteed amount of time within a given month, you shouldn't have to pay. We stand behind our network reliability by offering you a prorated credit for any downtime outside of our guaranteed amount.
What Clients Think
We strive to offer the best product possible. Read what our clients have had to say about us.

"SkyToaster has been an amazing hosting solution for all of our sites."
---

"I've always found their support quick and highly skilled. Highly recommended!"
---

"SkyToaster is diligent, accessible and capable - everything you want in a hosting provider."
---

"Great service, available day, night and weekends, very impressed!!!"
---
Let's talk about servers and networking.
The key to outstanding hosting is to start with outstanding datacenters. We carefully test every datacenter to ensure it lives up to our standards.
For more information about our locations, visit Server Locations.
FAQs
What is a Virtual Private Server (VPS) Hosting?

VPS Hosting utilizes a technology called virtualization, to create an isolated virtual machine with dedicated resources. It gives you all the features and functions of a dedicated server, without the additional cost.

What are the advantages of VPS Hosting?

With VPS Hosting, you have complete isolation. This means that no matter what other users might be doing on the server, your VPS package will be unaffected. A VPS also gives you guaranteed resources, so no matter what, the CPU, RAM, HDD and Bandwidth allocated to your VPS package will always be available to you.

Am I provided with root access?

No. All Managed VPS plans are fully managed. We retain root access and provide you with a WHM Reseller account on your VPS.

What is covered under a "Managed" VPS?

A lot of things are covered under our server management. We handle everything related to the server including cPanel configuration, system updates, routine maintainence and security patches. A full list of what is covered can be found here: Managed vs Unmanaged.

What Operating Systems do you offer?

All of our VPS plans operate on CentOS, a distribution of Linux.
What virtualization software do you use?

Do I need to purchase a cPanel license?

No. Your VPS includes a cPanel VPS Optimized license.

Do I need to install cPanel on my VPS package?

No. Your VPS comes preloaded with cPanel installed and configured for you. If you have any questions or need something customized on cPanel, we are more than happy to help.

Can I upgrade my VPS plan?

Yes, you can upgrade your existing plan to a higher plan at any time.

What scripts are included with Softaculous?

A list of all of the scripts that Softaculous makes available can be found on their website. If you need help verifying that a specific script is available, please contact us.

Do you offer larger plans?

We offer larger plans and can also create custom plans if needed.