64-Bit CentOS 7.x
Dedicated Hardware
Customizable To Suit Your Needs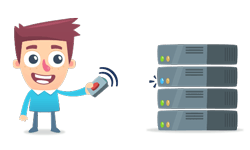 Fully Managed Hosting
Our Dedicated Servers include full server management. We provide you with industry leading tools to control and host your sites, and we handle the server itself, including configuration, system updates, routine maintenance, uptime monitoring, and security patches.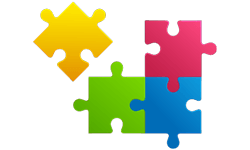 Customizable To Fit Your Needs
Need a custom module installed on your dedicated server? Want cPanel configured a specific way? Prefer to host on an unbranded domain? No problem! We work directly with you to make sure that your Dedicated Server Hosting is configured properly to fit your needs while maintaining high levels of stability and security.
Unlock the power of your application.
Dedicated Server hosting offers unmatched performance and customization for web applications.
Included Features
These features come standard with every Dedicated Server hosting plan.
CentOS 7.x x64
The CentOS Linux distribution is a community-driven enterprise operating system built from Red Hat Enterprise Linux (RHEL) source code. CentOS devilers a robust and stable ecosystem for hosting applications.

cPanel & WHM
cPanel & WHM offer the tools you need to succeed. While cPanel® gives you a large range of features to control virtually every aspect of your website, WHM® gives you the ability to manage every account on your server.

KernelCare
KernelCare automatically patches the server's kernel, so it is always up to date with the latest security patches. KernelCare eliminates almost all cases where the server would need a reboot to patch the kernel.

Automatic Daily Backups
We store a full backup of your entire account in a secure, off-site data center once per day. We keep the last 7 days of those backups to make sure your hard work is always safe.

Softaculous Premium
Easily install over 300 scripts and 1100 PHP classes including MODX, WordPress, Drupal, Joomla, Magneto and many others. Scripts can be installed with a few clicks from within cPanel.

Restore Manager
Restore Manager is a cPanel plugin that allows you to backup and restore individual files and databases from within cPanel.
Available Addons
Enhance your hosting by adding these options at checkout.

CloudLinux
CloudLinux is a proven solution for shared hosting providers that drastically improves server stability and security, increases density, and decreases support costs.

WHMCS
WHMCS is an all-in-one client management, billing & support solution for online resellers. More Information

Hardware RAID
Hardware RAID provides a protected DRAM cache and reduces system resources by offloading the parity calculations to a dedicated processor.

Additional IP Addresses
Additional IP addresses can be assigned to your server for sites with a SSL certificate or for other reasons with proper justification.
5% discount on semi-annual and 10% discount on annual hosting plans!
Dual Intel Xeon L Series
Starting at:
$225
Per Month Billed Annually
$250 when billed monthly
2 x L5520 2.26 GHz
8 Cores / 16 Threads
16 - 96 GB DDR3 RAM
Up to 6 Drives
20 TB Bandwidth
1000 Mb/s GbE Port
Dual Intel Xeon X Series
Starting at:
$252
Per Month Billed Annually
$280 when billed monthly
2 x X5650 2.66 GHz
12 Cores / 24 Threads
32 - 96 GB DDR3 RAM
Up to 6 Drives
20 TB Bandwidth
1000 Mb/s GbE Port
Dual Intel Xeon E5 Series
Starting at:
$324
Per Month Billed Annually
$360 when billed monthly
2 x E5-2670 2.60 GHz
16 Cores / 32 Threads
32 - 128 GB DDR3 RAM
Up to 6 Drives
20 TB Bandwidth
1000 Mb/s GbE Port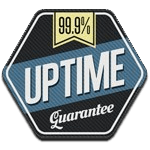 99.9% Uptime Guarantee
If your server isn't available for the guaranteed amount of time within a given month, you shouldn't have to pay. We stand behind our network reliability by offering you a prorated credit for any downtime outside of our guaranteed amount.
Let's talk about servers and networking.
The key to outstanding hosting is to start with outstanding datacenters. We carefully test every datacenter to ensure it lives up to our standards.
For more information about our locations, visit Server Locations.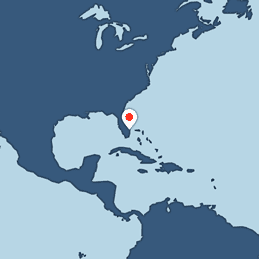 West Palm Beach, FL
View Info
Need something different?
Contact SkyToaster to learn more about customizing a server solution for your business.